Enterprise Portal for Jobs and Skills now on GoBusiness

Starting from 18 February 2023, the Enterprise Portal for Jobs and Skills (EPJS) will be moving to GoBusiness.
EPJS is a portal for businesses to find information and resources on relevant jobs and skills initiatives under SkillsFuture Singapore (SSG) and Workforce Singapore (WSG). This move is part of a whole-of-government effort to enhance the enterprise digital experience and allow users to easily access the full suite of employer-related services via a single touchpoint.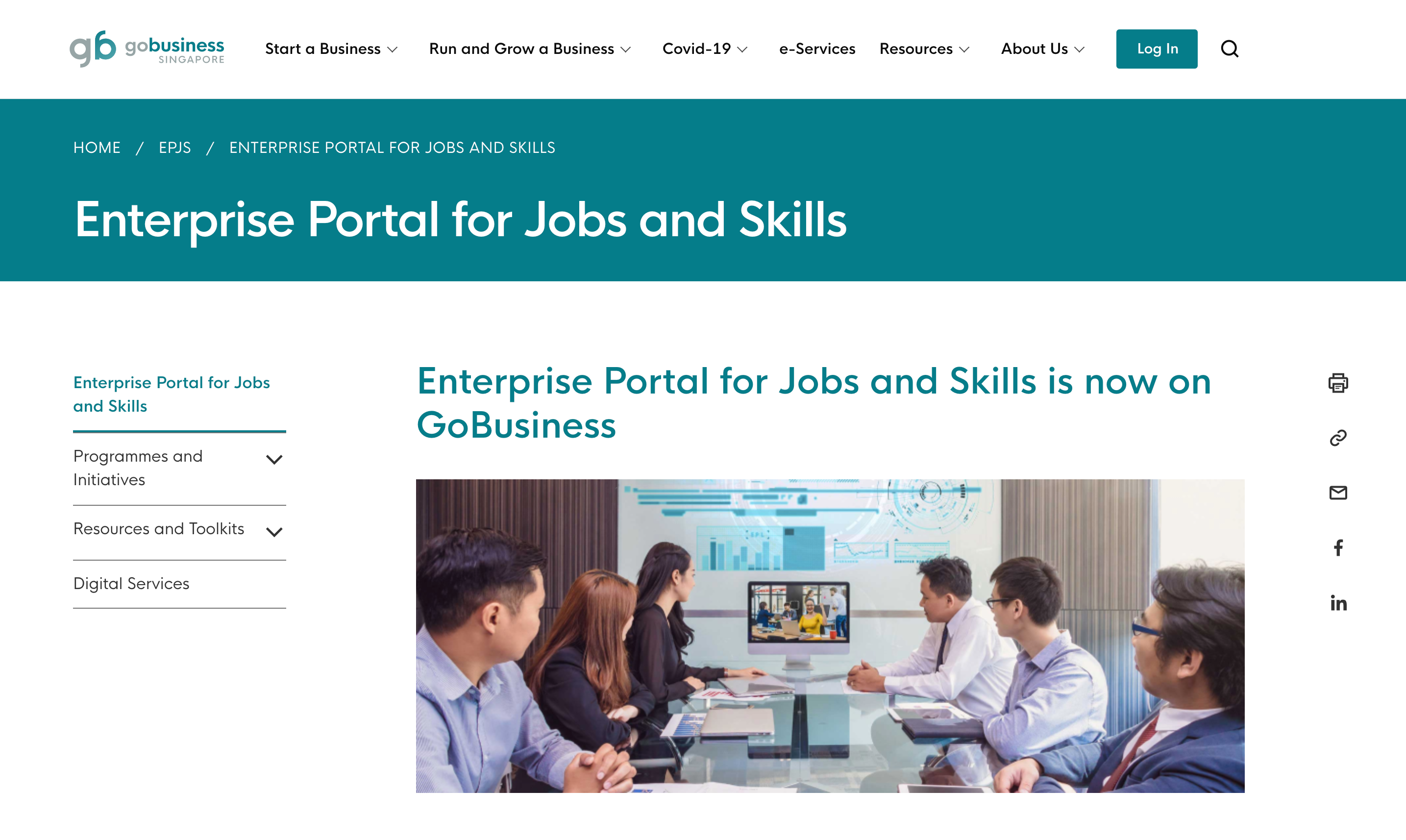 The new home for EPJS on GoBusiness. This move will give GoBusiness users easier access to employer-related services, including SkillsFuture initiatives and resources
In addition to skills initiatives and resources, a list of EPJS' Digital Services will also be available on GoBusiness.
Find EPJS on GoBusiness
Users can now access EPJS and its Digital Services on GoBusiness.
They can also navigate to EPJS from the SkillsFuture for Enterprise page, found under 'Run and Grow a Business' in the main navigation bar.

Find EPJS from the home page, or from the SkillsFuture for Enterprise page, found under 'Run and Grow a Business' in the main navigation bar