Import, Export, and Transhipment
Getting Started

If your business entity wishes to engage in import, export and/or transhipment activities in Singapore, you will need to complete the steps listed below.
---
Step 1: Activate your Custom Account via TradeNet
| Resources | Description |
| --- | --- |
| Activate Customs Account | A registered business entity that intents to engage in import or export activities in Singapore, or obtain import, export and transhipment permits or certificates will need to activate its Customs Account. |
Step 2: Determine if your goods are controlled
Step 3: Use the GoBusiness e-Advisers to determine and apply for the licences you need
The import, export, or transhipment of goods may require licences or approvals. Use the GoBusiness Logistics e-Advisers to determine the licences you may need.
Step 4: Apply to be a Declaring Agent (DA) or appoint a DA to apply for your consignment-based licences/permits
---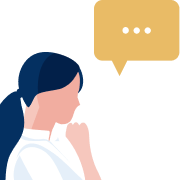 Did you find what you were looking for?
We've updated Import, Export and Transhipment to make it easier for you to find solutions. Let us know your feedback!